Concerts 2007
For the third edition of ad hoc music we have chosen eleven concerts, that will reward listeners with authentic musical experiences and at the same time offer a summary of current approaches and forms of expression.
Saturday, 15 September 2007, Gasteig - Black Box
Keune - Schneider - Krämer
Stefan Keune (sopranino and alto saxophones)
Achim Krämer (drums)
Hans Schneider (bass)
Ad hoc music starts off with a seemingly conventional, but very agile lineup. Assimilating free jazz as well as the more radical approach of London's Spontaneous Music Ensemble, the trio succeeds in shaping surprisingly subtle sound sculptures.
Stefan Keune, a prodigiously versatile sopranino player, performed with all notable improvisers, particularly in Britain and Japan. Together with English guitarist John Russell, his duo partner for the last ten years, he played in Munich in 2005.
Hans Schneider is an essential part of the scene, both as a bass player and as an organiser. As early as in 1982, he organised the first "Internationale Tage für Improvisierte Musik" in Leverkusen and continued collabarating with the festival for many years. Currently he is working with Doro Schürch and Paul Lytton as well as in a "chamber trio" with Melvyn Poore and Frank Gratkowski.
Achim Krämer began his carreer at the age of 14 in a group called "Zero Zoom", later renamed "Georg Gräwe Quintet", and has been an innovative protagonist in an overlapping zone of avantgarde, jazz (e.g. with Phil Wachsmann, Fred Frith, Misha Mengelberg) and New Music (e.g. with the Modern Percussion Quintet or KHW Trio) ever since.
Organised by Offene Ohren e.V.
Wednesday, 19 September 2007, Seidlvilla
TEFITON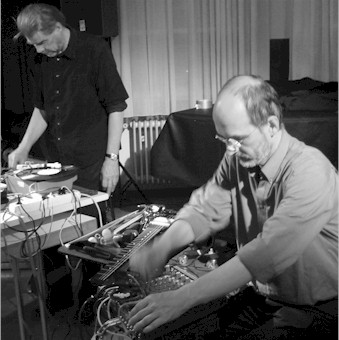 Claus van Bebber (vinyl)
Erhard Hirt (electronics)
Based on their experiences on drums and guitar, Claus van Bebber and Erhard Hirt are reinventing their respective roles. Using vinyl discs (Bebber) as well as mixers and sound processors (Hirt), they achieve associative flights of fancy and energetic soundscapes.
"Hypnotic low-budget dadaism, disorienting turbulences, captivating repetitions" - that is how Massimo Ricci charaterised the music of this extraordinary duo. Unsurprisingly, their first recorded output was issued as a vinyl album.
Since the early 70's vinyl discs have been part of Claus van Bebber's playing at concerts, performances and installations. Starting in 1990, he developed musical structures and performances exclusively drawing on vinyl and record players. In a typical setting, he uses five to ten record players, some of them prepared, and a varying number of prepared vinyl discs. Bebber places great value on what he calls the local aspect of his work: the encounter with a particular situation (space, environment, subject, history).
Erhard Hirt, guitarist (with, among others, the free jazz combo "Jazz Community in 1974, and "Xpact" in 1982) and co-founder of the King Übü Örchestrü in 1984, has also been active as an installation artist and performer with the likes of Peter van Bergen, John Butcher, Lol Coxhill, Paul Lytton, Phil Minton and Dorothea Schürch as well as Ensemble Echtzeit and Extended Guitars (with H. Tammen, N. Didkowsky, K. Rowe).
Organised by Offene Ohren e.V.
Tuesday, 9 October 2007, Jazzclub Unterfahrt
Frank Gratkowski Quartet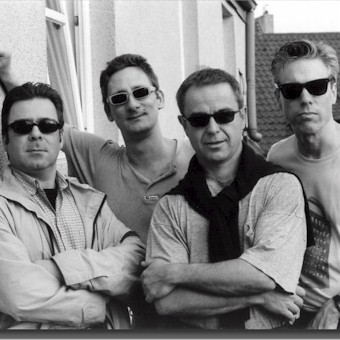 Wolter Wierbos (trombone)
Frank Gratkowski (alto saxophone, clarinet, bass clarinet, contrabass clarinet, composer)
Dieter Manderscheid (bass)
Gerry Hemingway (drums)

Saxophone player and composer Frank Gratkowski ranks among the most outstanding musicians of Germany, working in diverse lineups and genres. Based on a synthesis of composition and improvisation, his music aims for a shared unity of expression of all participating instruments. At the same time, Gratkowski is continually extending the playing techniques for his instruments in order to achieve a distinctive voice.
Following a long-cherished idea, he formed a trio including Dieter Manderscheid and Gerry Hemingway in 1995. Even before that both had played with him in a number of lineups (Grubenklang Orchester and Klaus König Orchester, among others). The trio became a quartet with the addition of Dutch trombone player Wolter Wierbos in 2000. Apart from frequent tours in Europe, the quartet performed at the Vancouver International Jazz Festival and in the US.
Organised by Jazzclub Unterfahrt
Wednesday, 10 October 2007, Jazzclub Unterfahrt
Ab Baars Trio & Ken Vandermark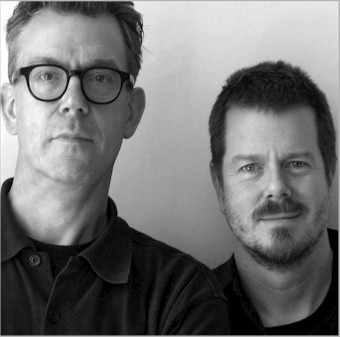 Ab Baars (tenor saxophone, clarinet) on the left
Ken Vandermark (tenor saxophone, clarinet) on the right
Wilbert de Joode (bass) not on the photo
Martin von Duynhoven (drums) not on the photo

Ab Baars trained as a classical saxophonist in Rotterdam, but soon came under the spell of African-American jazz musicians. In the 70's he participated in workshops led by Butch Morris and started the group Cumulus. He met Roscoe Mitchell and John Carter in the 80's and became a member of Misha Mengelberg's Instant Composers Pool. He obtained the Boy Edgar Award in 1989 and was granted a scholarship by the Dutch Ministry of Culture for his studies with John Carter. Ab Baars performed with, among others, Sunny Murray, The Ex, Cecil Taylor, Han Bennink, Steve Lacy and Michael Moore. Formed in 1991, his trio focuses largely on compositions. All improvisations are strictly connected to the composed material, an approach clearly showing his American influences.
Saxophone and clarinet player Ken Vandermark is a very busy participant and instigator of the Chicago Scene. In 1999 Vandermark, then 35 years old, was awarded the highly remunerated MacArthur Genius Grant. Subsequently he organised tours of the Brötzmann Chicago tentet, which also includes him. He is playing regularly with other members of this ensemble, like Mats Gustafsson, Jeb Bishop, Fred Lonberg-Holm, Kent Kessler or Hamid Drake. In his work as a composer he uses a broad range of possibilities arising from a variably balanced relationship between composition and improvisation. He was invited to the Donaueschinger Musiktage in 2005 with his Territory Band 4.
Organised by Jazzclub Unterfahrt
Tuesday, 16 October 2007, t-u-b-e Klanggalerie
Charlotte Hug & 48 nord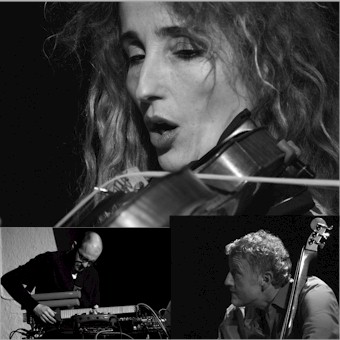 Charlotte Hug (viola)
Ulrich Müller (electric guitar, electronics)
Siegfried Rössert (electric and double bass, electronics)

Charlotte Hug, viola player, performance artist and visual artist, combines an astounding array of talents, evolved and perfected in the course of her multifaceted training and through long years of work as a performer. A member and soloist of the London Imrovisers Orchestra, she collaborated with the Swiss Centre for Computer Music and played with, among others, John Butcher, Maggie Nicols, Evan Parker, Barry Guy, Elliott Sharp, Irene Schweizer and Phil Wachsmann. Her visual work is presented at exhibitions, she gives talks and works as a guest lecturer at universities and art colleges. Using her astonishing playing technique, she produces highly dramatic sound patterns, at times subtly interspersed by her voice. Hers is a truly moving music, lightly and energetically aiming at the other players, at times seducing and always challenging.
48 nord is an internationally renowned group performing electro-acoustic music. Siegfried Rössert and Ulrich Müller are consistently working on compositional-improvisational processes, evolving strategies and structures for largely open sound systems. Significantly, there is an interaction of instrumental playing and electronically generated or processed sounds. Since 2003 the duo has worked with American trombone player, electronics performer and composer George Lewis. They performed with him at the "Sounds Like Now" festival in New York as well as at the "Controindicazioni" festival in Rome. Also, with the addition of percussionist Wolfram Winkel, they realised the radio composition "Terminus" for Deutschlandradio. Starting a collaboration with Italian choreographer Jacopo Godani in 2003, nord 48 composed the music for his performances at the Bayerisches Staatsballett, at the Nederlands Dans Theater and at the Toulouse Opera.
Organised by t-u-b-e Klanggalerie
Saturday, 27 October 2007, t-u-b-e Klanggalerie
go guitars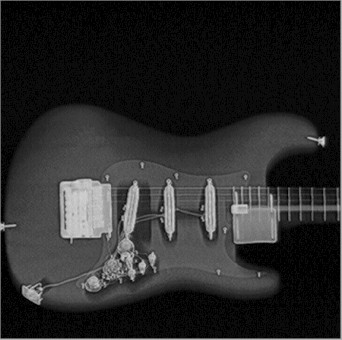 Gunnar Geisse (electric laptop guitar)
Harald Lillmeyer (electric guitar, electronics)
Adrian Pereyra (electric guitar, electronics)
This extravagant electric guitar ensemble, founded in 1997 on the occasion of the performance of Lois V Vierks composition "go guitars", has focussed on the interpretation of new and very new contemporary music ever since. One particular highlight among many successful concerts throughout the last years was F. Zeller's Concerto Grosso "Wachstum" for electric guitars and large orchestra, premiered in 2005 in Munich by Go Guitars with the symphonic orchestra of Bavarian Radio conducted by Frank Ollu.
At the same time the ensemble has been evolving its own language, based on improvisation and musical/instrumental experimentation. With its unusual lineup the ensemble succeeds in creating excitingly complex as well as luscious soundscapes.
Organised by
t-u-b-e Klanggalerie
Sunday, 28 October 07, Gasteig - Black Box
Chris Burn solo (piano, devices & electronics)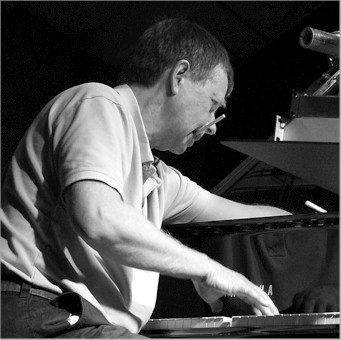 A pianist between opposing worlds - apart from works by new music composers like Henry Cowell or John Cage, his program covers transcribed guitar improvisations by Derek Bailey and, most importantly, free improvisations. In these improvisations he considerably extends the scope of what is ususally referred to as prepared piano by including mechanic percussion and electronic sound processing.
Chris Burn started his musical career as a composer, arranger, conductor and pianist of jazz. After participating in workshops for intuitive music he turned to free improvisation in the 80's, working as a leader of large groups (e.g. "Ensemble", founded in 1984), as a member of small groups (e.g. "Embers" with Jim Denley and Marcio Mattos) and as a soloist. He never gave up his first instrument, the trumpet. Like the piano he uses it to explore and push the limits of expression in improvised music (e.g. his duo with Matt Hutchinson).
Organised by Offene Ohren e.V.
Monday, 29 October 2007, Gasteig - Black Box
Frangenheim - Dörner - Burn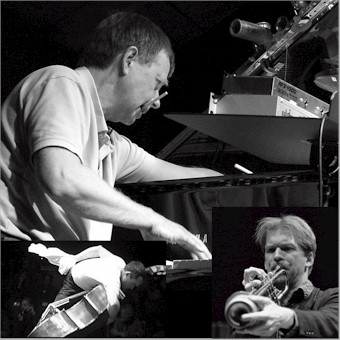 Chris Burn (piano)
Alexander Frangenheim (bass)
Axel Dörner (trumpet)
The trio of Alexander Frangenheim, Axel Dörner and Chris Burn, reformed for this occasion, was famous in the 90's for their intrepid crossing of frontiers. Their approach incorporates varied experiences with events like "concepts of doing", Günter Christmann's "Vario" ensembles or Ken Vandermark's Territory Band.
Alexander Frangenheim, born in 1959 in Wuppertal, plays the bass. As a free improviser he worked with, among others, Günter Christmann, Phil Minton and Thomas Lehn. He also is attracted to the art of dance, as witnessed by his projects with Julyen Hamilton, Fine Kwiatkowski and Benoît Lachambre and his commitment to the festival "concepts of doing - Interaktion Tanz Musik" in Stuttgart, organised by him until 2003. He has lived in Berlin since 2005.
Axel Dörner, born in 1964, studied piano in Arnhem and Cologne, and from 1991 onwards also trumpet. During this period he appeared in various lineups of the "Streetfighters" and formed the "Axel Dörner Quartet" (including Frank Gratkowski, Hans Schneider and Martin Blume). Dörner's trademark is his incredibly broad range. He is equally proficient as a player of bebop (collaborating with Alexander von Schlippenbach he performed the complete oeuvre of Thelonious Monk), classical free jazz and electro-acoustic music (e.g. with Otomo Yoshihide at Donaueschinger Musiktage 2005). Dörner received the SWR jazz award in 2006. Whether alone, in his trio "Toot" (including Phil Minton and Thomas Lehn), in Ken Vandermark's Territory Band or Barry Guy's London Jazz Composers Orchestra, Dörner always remains a charismatic voice in the realm of improvised music.
Organised by Offene Ohren e.V.
Tuesday, 30 October 2007, Gasteig - Black Box
Kerbaj - Dörner - Hautzinger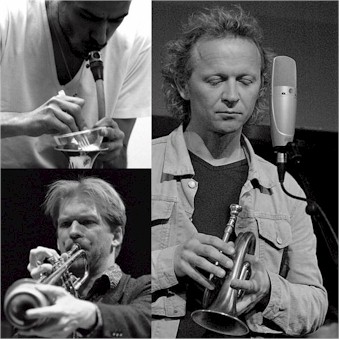 Mazen Kerbaj (trumpet)
Axel Dörner (trumpet)
Franz Hautzinger (trumpet)
Kerbaj, Dörner and Hautzinger have opened new territory for the trumpet by extending its conventional playing techniques. In this, their first performance as a trio, we can expect these three pioneers to take us on an excursion into unknown worlds of brass.
Lebanese Mazen Kerbaj was born in 1975 in Beirut where he still has his main residence. Besides being an improvising musician, he is a painter and a writer of comic books and short stories as well as the author of articles published in print media and blogs on the Internet. He started performing as an improvisor in Beirut in 2000, at first with local players, laying the foundations for the presence of this musical approach in the whole Middle East. Soon afterwards he formed a committee for improvised music and initiated a festival of free music that has been carried out yearly since 2001. Due to his very innovative personal style, he quickly came to meet other protagonists of this instrument, who, like him, are looking for new forms, structures and modes of expression.
Franz Hautzinger studied trumpet and composition in Graz and Vienna. Since 1989 he has been teaching ensemble direction, composition and arrangement at the University of Music and Performing Arts of Vienna. Working as a soloist for numerous ensembles and collaborating with internationally renowned artists (e.g. Elliott Sharp, Gil Evans, Sainkho Namthylak, John Cale, Christian Fennesz, Otomo Yoshihide, Butch Morris, Phill Niblock, Klaus Öhring, Lou Reed, Derek Bailey, The Temptations, John Tilbury, Tony Oxley, Joachim Kühn) as well as leading his own projects (Franz Hautzinger Speakers Corner, Dachte Musik, Regenorchester, Gomberg), he has proved himself as one of Austria's most distinguished musicians.
Organised by Offene Ohren e.V.
Wednesday, 31 October 2007, Jazzclub Unterfahrt
FOURinONE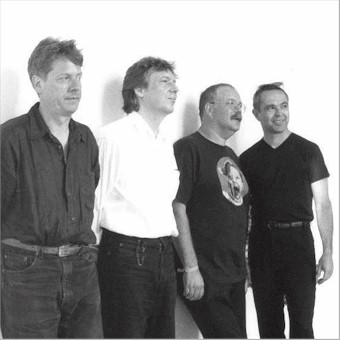 Martin Blume (drums)
Johannes Bauer (trombone)
Luc Houtkamp (saxophones)
Dieter Manderscheid (bass)
These masters of improvisation, well known beyond the boundaries of their idiom, came together in 1997 and formed FOURinONE to fuse their respective experiences, growths and theories into a collective musical vision. The quartet's approach to form and structure results in a powerfuly  expressive, authentic form. Using finely graded dynamics and a straightforward language they succeed in building an acoustic organism made up of players and listeners alike.
FOURinONE performed at numerous international festivals: Musique Action Vandoeuvre-les-Nancy 1999, Vancouver International Jazz Festival 2000, Jazz à Mulhouse 2000, Zomer Jazz Fietsfestival Groningen 2000, Taktlos Basel/Zurich 2001, Nickelsdorfer Konfrontationen 2001, Jazz & Other Bolzano 2001, Jazzfestival Glauchau 2002, open systems Bochum 2002, Jazzherbst Dachau 2003.
Organised by Jazzclub Unterfahrt
Monday, 10 December 2007, t-u-b-e Klanggalerie
Humcrush & Sidsel Endresen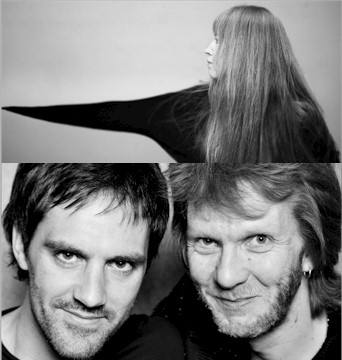 Ståle Storløkken (keyboard)
Thomas Strønen (drums, electronics)
Sidsel Endresen (voice)
Ståle Storløkken, Supersilent's keyboard player, and Thomas Strønen of electro-avantgarde outfit Food combine massive computer sounds with the resonance of their analog instruments. "Humcrush", the duo's name, describes their music: the first part of the name stands for "buzzing" or "droning", the second part for "bustle" or "squashing". Grating, screeching noises, intricate rhythmic patterns and oddly unpolished keyboard parts are mixed into a vibrant brew, making an ideal backdrop for Sidsel Endresen's striking voice.
Norway's outstanding vocalist Sidsel Endresen is a living laboratory. Her vocal technique is no less impressive than her ability to cast her oral outpourings into a unique poetic form. "One", her remarkable solo CD, was published in 2006 (Sofa521). She first became known through her collaboration with Bugge Wesseltoft and Petter Molvær.
Organised by Jazzclub Unterfahrt